She's BBBAAACCKKKK! Yes, I know I've been rather absent from the blog lately. What with getting through the latest edits on Alien Deceptions my newest release which will be out on June 7th from Eternal Press and then doing editing for 2 other publishers and working the occasional temp assignment, Regina has been one busy woman! LOL
As I was saying I have a new release coming out in just a few days that I'm very excited about. This is the first book in my otherworlds series titled Alien Deceptions. Here's the blurb and do check out the cover art below!
Blurb:
Terror stalks Angel's nights as she waits to be abducted again. During the day she researches, and interviews other alien abductees. Into her waking nightmare steps a gorgeous stranger. Does he have the answers she's looking for? The answer is beyond her wildest imaginings, and could be either her salvation and a chance at true love, or her death.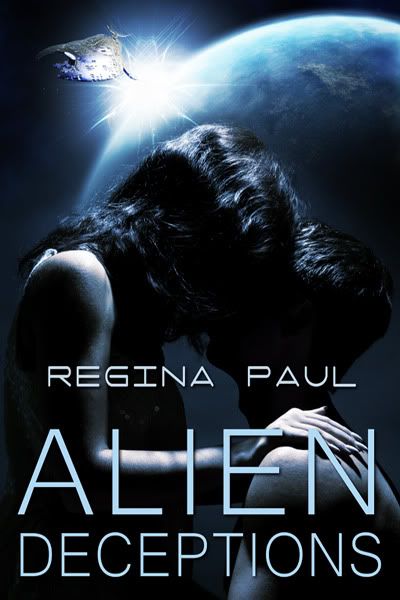 I'm going to be promoting like crazy for the next month or so and so please be sure and check out
my website
for current chat dates.